Banking Certifications And Designations
Earn A Bank Certification Or Designation!
When an individual takes the initiative to earn credentials and designations in the financial industry, companies immediately take notice. They'll see you as someone who's adept in a particular area, interested in better helping customers, and they will likely consider you as a higher-priority candidate due that proficiency. To help you earn your certification, we've provided below a list of best-selling bank and mortgage certifications. Simply click a title to learn more.
Our Best-Selling Banking Certifications
Bank Training Center offers a comprehensive list of banking certifications to get you fully qualified and prepared and help you earn a particular banking certification or designation. Following is a list of common banking-related designations that can help improve your performance and income!
Our Best-Selling Mortgage Certifications
Improve your knowledge, skills, and income with a mortgage industry certification!
Certified Mortgage Processor
Online Training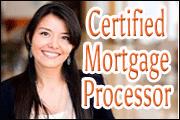 The Certified Mortgage Processor (NAMP®-CMP®) is a "professional development" training & certification program ideal for entry-level loan processors on the fast track looking to advance their mortgage processing career.
Certified Mortgage Underwriter
Online Training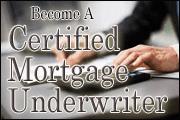 This comprehensive certification training program covers a variety of key mortgage processor training areas. The program consists of several instructor-led online training modules, including laws such as Due Diligence, Fair Lending, and the CFPB, as well as training for analyzing tax returns, appraisals, and DTI.
Certified Commercial Underwriter
Online Training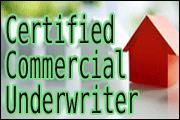 This comprehensive certification training program covers a variety of commercial mortgage underwriting areas, including tax return analysis, appraisal review, calculating income, DTI, and LTV, and due diligence.
Questions?
If you have questions or need assitance ordering, feel free to call us or fill out our online "
Contact Us
" form.
Why Are Bank Certifications Important?
While each certification carries its respective benefits, some general advantages to a bank certification or a banking designation include:
Enables you to stay up-to-date on the changes in bank regulations, policies, and procedures that impact your job function
Improves your understanding of how to apply various banking rules and regulations
Increases your value to your current organization
Helps you build a support network consisting of other certified banking professionals
Makes you a more attractive candidate to prospective employers
Exemplifies your commitment to your career in banking
It improves your overall marketability, as recruiters will take notice of your expanded experience and industry knowledge
When you're better prepared to handle a job's responsibilities and execute on that potential, you're likely to have increased job security in an age where companies are not afraid to move on from people
Individuals who hold certifications can earn up to 15-percent higher remuneration than the market average
Find Seminars, Webinars, And Online Training In Your Area