About BankTrainingCenter.com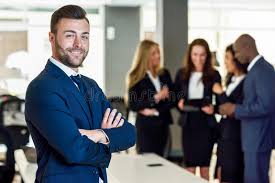 About Us
In business since 1994, TrainingCenter offers training for HR, Payroll, Safety, Accounting, Banking, Insurance, Finance, Real Estate, Mortgage, and Sales professionals.
Each vertical has its own unique website that offers seminars, webinars, online courses, and other products and services to support the "Life Cycle" of your career.

In other words, you can utilize a TrainingCenter website for licensing, Certification or Designation courses to enhance and propel your career, Continuing Education (aka CE or CPE) courses to help maintain your licenses or certifications, plus use any of our professional development training courses or services to increase your knowledge improve your skill level, help you do your job better, improve your productivity, keep you in compliance with mandated rules and regulations, and/or increase your sales and profits.
Our Website Properties
We offer TrainingCenters for several industries. Click the applicable link below to see our course offerings or to sign up for emails for your desired industry.
About Us Options
Reach Out!
Please email or call us if you have questions or need assistance ordering.
Your TrainingCenter Team
770-410-9375
Find Seminars, Webinars, And Online Training In Your Area
© Copyright BankTrainingCenter.com 2023