Account Management Training Courses: What Is Bank Account Management?
Bank Account Management consists of the policies, procedures, and actions that allow banks to open, close, or modify bank accounts, comply with AML, BSA, and other regulations, make loans, and offer insurance and securities. Essentially, it covers the processes associated with these accounts and services.

Types Of Bank Account Management Training Courses

The Bank Training Center offers a wide variety of training courses to help you improve your Account Management skills. Here you will find training courses on opening individual, business, minor, trust, and IRA accounts, plus tips for handing your everyday account management needs. You can find training for selling insurance or securities or for handling consumer or commercial loans by clicking of the menu bar above.

For Opening New Accounts

The courses listed below deal with typical new account opening procedures such as titling, ownership, TIN, and authorized signers for ownership and death payouts.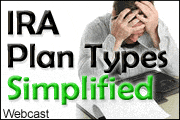 For IRA Accounts
For Other Account Management Needs

The courses listed below deal with day-to-day account management issues such as dealing with signature cards, subpoenas, and POAs, changing signers on business accounts, and what to do when an account owner dies.
Find Bank Account Management Training Courses
To find your desired Account Management training courses, either select a Recommended Course from the list above, or select "Account Management" and your state from the "Professional Development" section of the search box at the bottom of this page.