Consumer, Commercial, And Mortgage Loan Training
Millions of people buy homes each year, and a majority of those purchases aren't happening through one check or straight cash. In fact, about three-quarters of the buying pool will pursue a mortgage.

Mortgages are a vital piece of the country's economy, and people rely on qualified distributors, also called lenders, to provide them these loans in a fair, reasonable fashion. Either through incompetence or negligence, failure to understand the basics of mortgage lending can significantly affect your clients and put your reputation in the wrong place.

It's a complicated field that can confuse newcomers as much, if not more so, than customers. If you want to get into the field, the Bank Training Center offers several mortgage training courses that will appropriately educate you in various aspects to increase to proficiency and chances of success.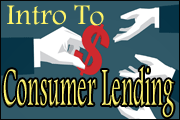 What Is Consumer Lending?

Consumer lending training courses deal with educating people about financing for both individual and household consumers. Loans, which may be unsecured or secured, can cover personal expenses, homes, cars and boats.

Secured variations are typically backed by collateral, and other examples include home equity loans and lines of credit. Unsecured variations focus more on personal loans and credit cards, and they include higher interest rates to make up for lack of collateral.

Guidelines for consumer lending come together by way of numerous federal and state financial protections and regulations.

What Is Commercial Lending?

When you take one of our commercial lending training courses, you'll learn how these loans differ from consumer lending.

Commercial lending typically involves much more substantial sums of money because they deal with businesses and corporations, rather than independent individuals. Unlike consumer options, commercial loans do not have as much protection from state and federal guidelines, which places more responsibility on the recipient to understand the terms and regulations.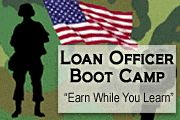 Commercial lending deals with several loan types, including installment loans, SBA loans and equipment loans.

What Is Mortgage Lending?

Lenders can be individuals, institutions or entities that loan a predetermined amount of money — that will be reimbursed over time — to an applicant. Lenders will establish various interest rates and periods for people to select from after analyzing several factors

Banks typically act as lenders, but individuals can do it independently, too. There are also brokers, who locate lenders for you, and online lenders. Lending can fall into several different subcategories, like VA mortgages and FHA mortgages, but you can generally separate it into two categories: consumer and commercial.

Why Is Mortgage Compliance Training Important?

Due to significant fraud and other problems from years back, the distribution of mortgages and loans are heavily regulated by overseeing entities to prevent harm and minimize consumer exploitation.

Training for your preferred field will equip you with strategies to handle these regulations and avoid potential litigation in the event of a misunderstanding. Our courses will also provide you with the general knowledge to run a legitimate, efficient lending service that produces excellent results for you, your employer and, most importantly, your clients.

Lending is a surprisingly competitive market, but a faction of these other entities do not possess adequate levels of training. By enlisting in our mortgage training courses, you'll hold a tremendous advantage with superior experience, knowledge and certifications.
Training Courses For Lending
The Bank Training Center offers a wide variety of training courses on Lending.

Listed below are some of our best-sellers. Either click the applicable links on these recommended courses or use the search box below to find others.

Bank Lending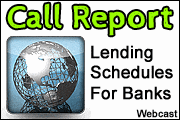 Mortgage Lending

Listed below are some of our best-selling mortgage lending courses. Either click the applicable links on these recommended courses, or got to www.TheMortgageTrainingcenter.com to find others.
Find Training Courses For Lending
Since there are so many different types of training courses for lending, we suggest you select "Lending" and your state from the "Professional Development" section of the search box at the bottom of this page.

If you have questions or need more information, feel free to call us or fill out our online "Contact Us" form.