Loan Officer Programs For You And Your Company

Loan Officers typically work in banks and other financial lending institutions and specialize in mortgage, consumer, and business loans. Their primary role is to help individual and commercial clients secure loans from these financial lenders.

Loan Officers are there to help develop relationships between all of the parties involved in the financial process. The Loan Officer has to be very knowledgeable about all of the different products and strategies in the market, as each client will want a different solution and they will appreciate your services more if you can solve their individual needs more completely.

Rather than offering "cookie cutter" solutions to your customers, educate yourself so you can find better ways to accomodate their financial needs. Through our loan officer training programs, you can get the edge you will need to make you and your customers successful!


Loan Officer Training for Aspiring and Experienced Individuals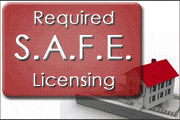 Whether you are new to the field or have been experienced for years, our Loan Officer training programs can keep you up-to-date on all of the latest developments in the industry. So whether you want to work for a commercial bank, credit union, or other financial institution, BankTrainingCenter.com offers you the Loan Officer courses and information to educate yourself in the industry.

If you are interested in the loan officer business, these courses are ideal for your future career choice. You can learn all of the specific information on commercial, consumer, and mortgage loans, and keep abreast of all the latest changes and offerings on the market in order to better meet your customers' needs.

With these educational classes, you will know a range of products to offer your customers, and be able to assist with specific requests and individual investing personalities.


Find Loan Officer Training

BankTrainingCenter.com offers loan officer training for your career needs. And to fit your busy schedule, we offer several formats for your loan officer training, including online loan officer training, loan officer seminars, and self-study loan officer training materials. So whether you are an experienced Loan Officer or have just entered the financial loan industry, this training can help!


Recommended Courses & Available Training Options

To find the Loan Officer training courses for your day-to-day training and educational needs, simply select one of the recommended courses below, or choose "Loan Officer" from the "Professional Development" section of the following search box.