Listed below is our HR webinar calendar. Most titles are available via live, CD, and On-Demand formats, and almost all offer SHRM and HRCI credits.
Residential Construction Lending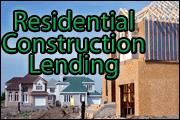 Many problems can occur during construction that can leave lenders highly exposed unless they are unwritten properly. Understanding the risks in this type of lending is paramount for bankers. This course is designed to provide fundamental and proven techniques to minimize these risks.
Available Versions:
Recorded. Available via CD, On-Demand
Handling Overdrafts
Join us for a two-hour webinar dedicated to dissecting the requirements and best practices related to Overdrafts.
Available Versions:
Live on: 12/12/2018. Also available via CD, On-Demand
Looking for webinars available right now? Check out our on-demand webinars.
Find Seminars, Webinars, And Online Training In Your Area