Training Courses For Lending
The Bank Training Center offers a wide variety of training courses on Lending.

Listed below are some of our best-sellers. Either click the applicable links on these recommended courses or use the search box below to find others.

Bank Lending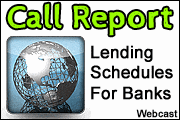 Mortgage Lending

Listed below are some of our best-selling mortgage lending courses. Either click the applicable links on these recommended courses, or got to www.TheMortgageTrainingcenter.com to find others.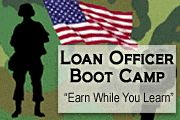 Find Training Courses For Lending
Since there are so many different types of training courses for lending, we suggest you select "Lending" and your state from the "Professional Development" section of the search box at the bottom of this page.